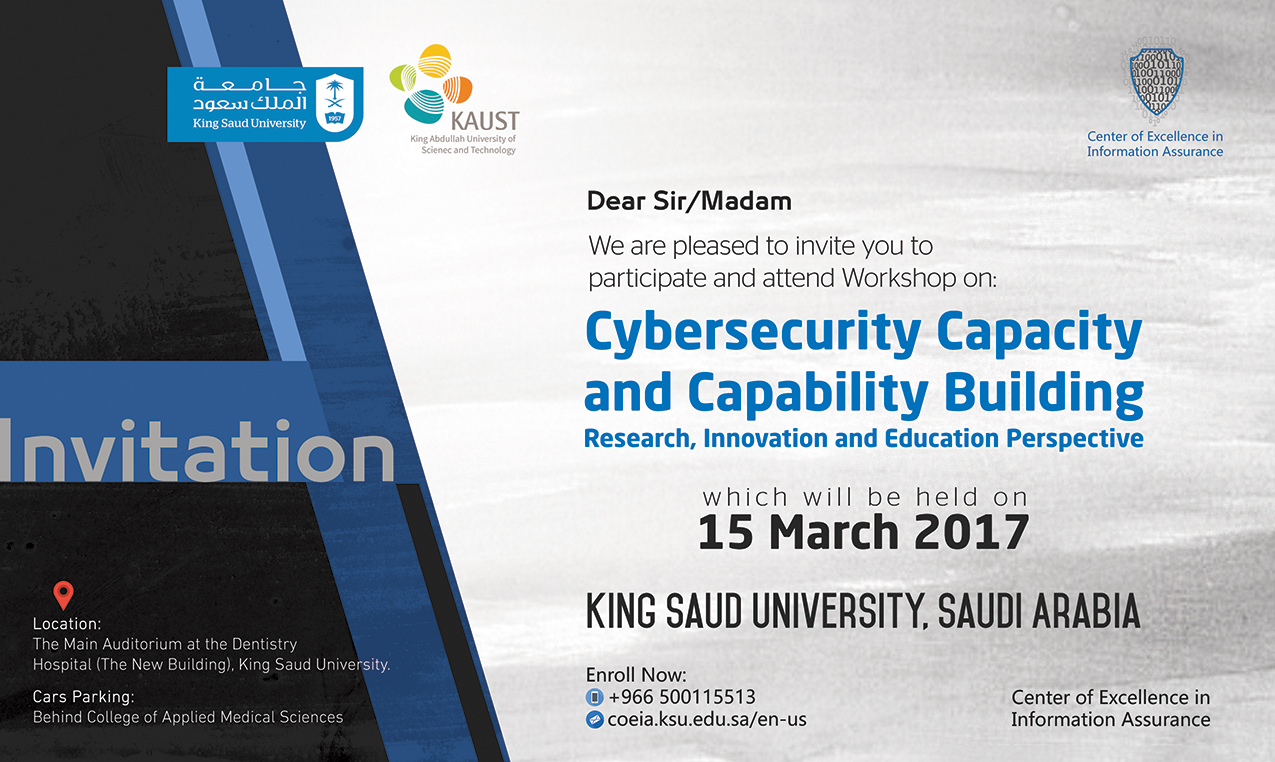 Cyberspace offers unprecedented opportunities for social and economic benefits of modern societies, which have growing dependency on information and communication technologies. However, increasing dependency and reliance on these technologies make cyberspace more vulnerable to adversarial attacks, which could undermine the security of a nation. Therefore, in a rapidly changing scientific and technological World, Cybersecurity has become a critical national and corporate security problem.
Cyber threats landscape is continuing to evolve at a fast pace with new threats emerging and existing threats becoming even more sophisticated and complex. Hence, the enhancement of Cybersecurity and resilience of organizations, communities, and nations require a robust Cybersecurity ecosystem. In this context, the Government, industry, academia and individual experts via public-private partnership should combine their efforts and work together in an innovative manner to combat the local as well as global Cybersecurity challenges.
Recently, Saudi Arabia has become the center point for cyber attacks because of the country's strategic and economic significance at the global level. Therefore, the Saudi Arabia needs to intensify its cyber capabilities and expand its current security level in order to address Cybersecurity.
The main objective of this workshop is to provide an opportunity to Cybersecurity academicians, scientists, researchers, policy makers and professionals for increased connection, collaboration, synergy and awareness of developments in this field. Furthermore, this workshop is first of its kind in the Saudi Arabia, so it is anticipated that it would attempt to bridge the gap among Cybersecurity stakeholders.
Objectives of the Workshop:
This workshop has the following main objectives:
To learn from the Saudi Cybersecurity researchers, academicians and professionals about the current state and scope of their research, study, innovation, and development
To identify and develop strategies to address the Cybersecurity problems faced by the Government, academia, industry and society
To establish collaboration among Saudi Cybersecurity stakeholders
To share the knowledge and experience of research and education programs developed at Saudi educational and training institutions
Target Audience:
This symposium is open for intellectuals, policy makers, leaders, scientists and researchers, students, R&D labs, public and private sectors, and individual consultants working in the field of Cybersecurity.