Under the patronage of His Excellency, the Minister of Education, Dr. Hamad bin Muhammad Al Sheikh, 'International Conference on Computing (ICC 2019)' is being organized and hosted by Princess Nourah Bint Abdul Rahman University (PNU), and to be continued from 10-12 December 2019 at its marvelous convention center. The Conference aims to bring together academicians, researchers, professionals, scholars and students to exchange ideas and discuss latest research in the areas of Data Science, Cybersecurity, IoT, and Information and Communications technologies, etc.
In the opening ceremony, the rector of PNU Dr. Einas Al-Eisa delivered a welcome speech in which she stated that the Kingdom of Saudi Arabia is heavily investing on building human capital in the pursuit of Vision 2030, and education, research and innovation are at the paramount priority to become knowledge-based country in the modern competitive age. She extended her appreciations to the speakers, organizing committee members, and presenters for their contributions as well as overwhelming participation at the event.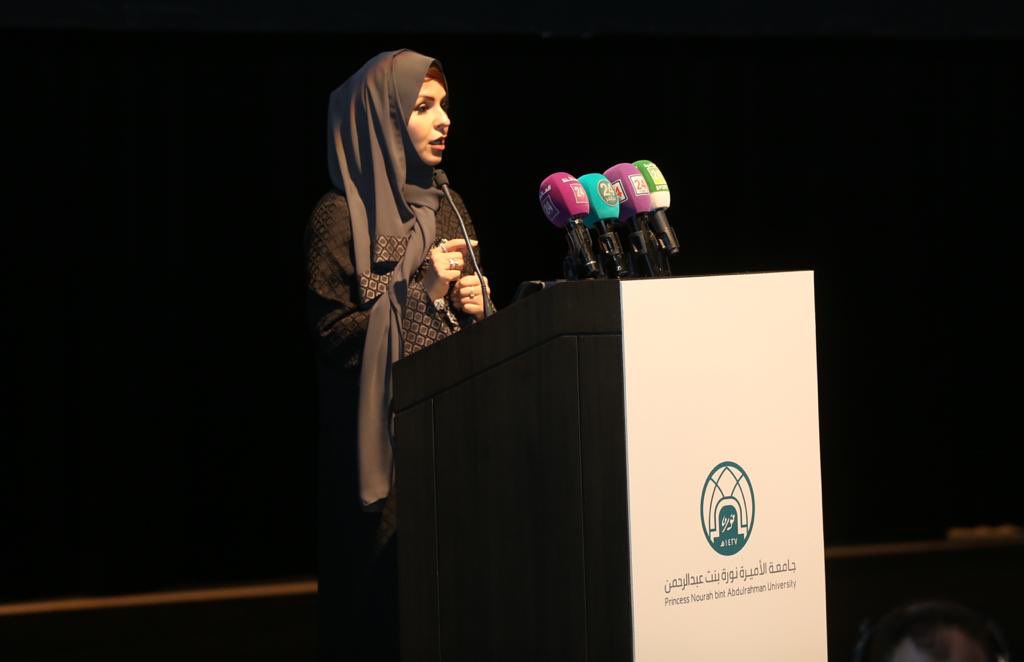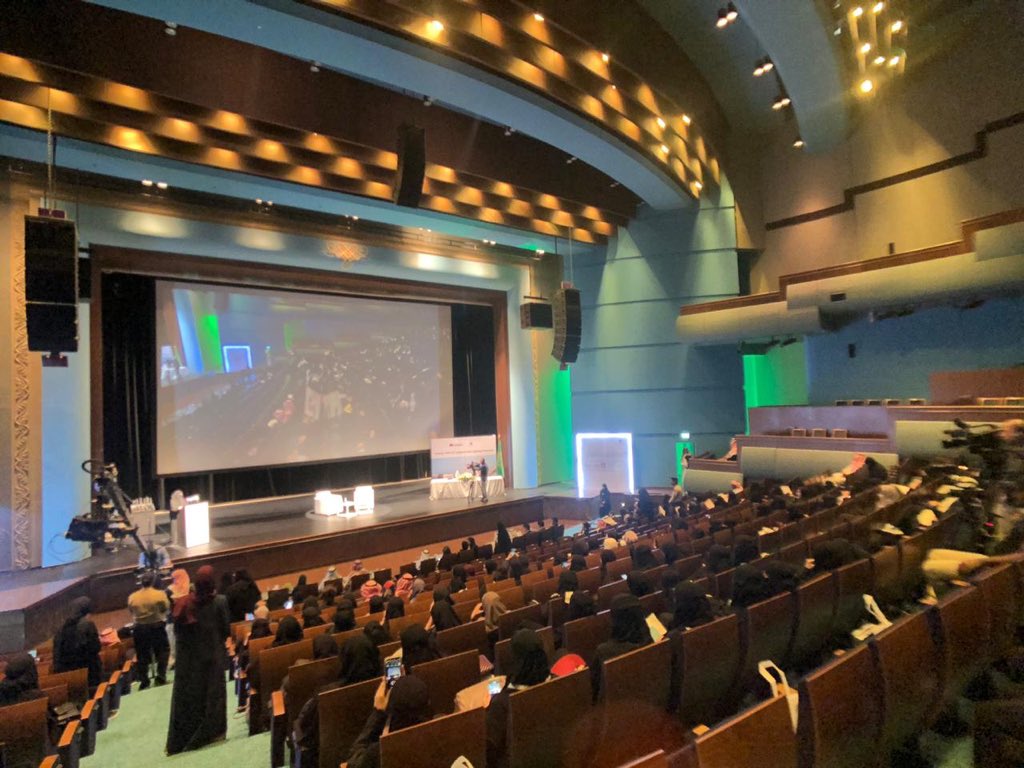 Moving forward with the opening ceremony, the Dean of the College of Computer and Information Sciences at PNU, Dr. Hanan Al-Mengash, in her speech affirmed that the conference will pave the way to provide a unique opportunity and a platform to present latest scientific research, international experiences and developments in computing and information technology in line with modern trends to achieve the aspirations of digital transformation and the Kingdom's vision.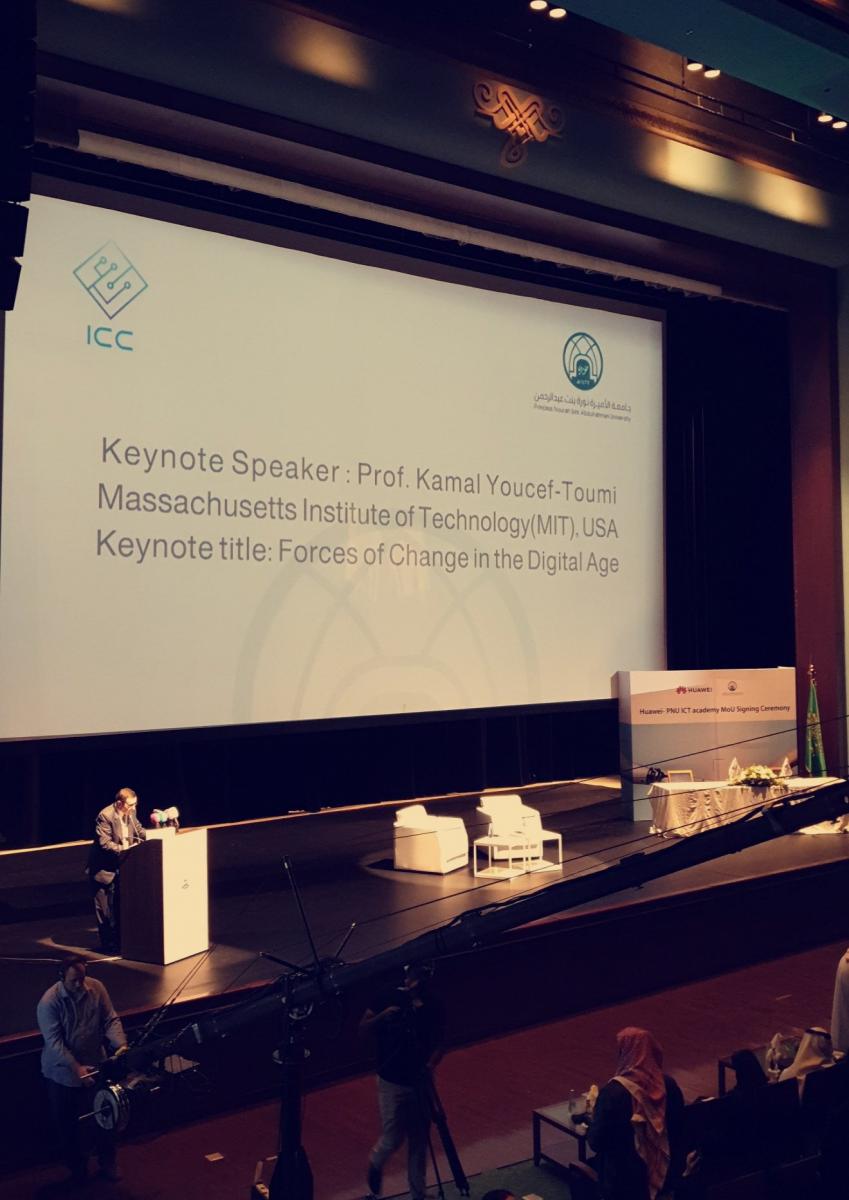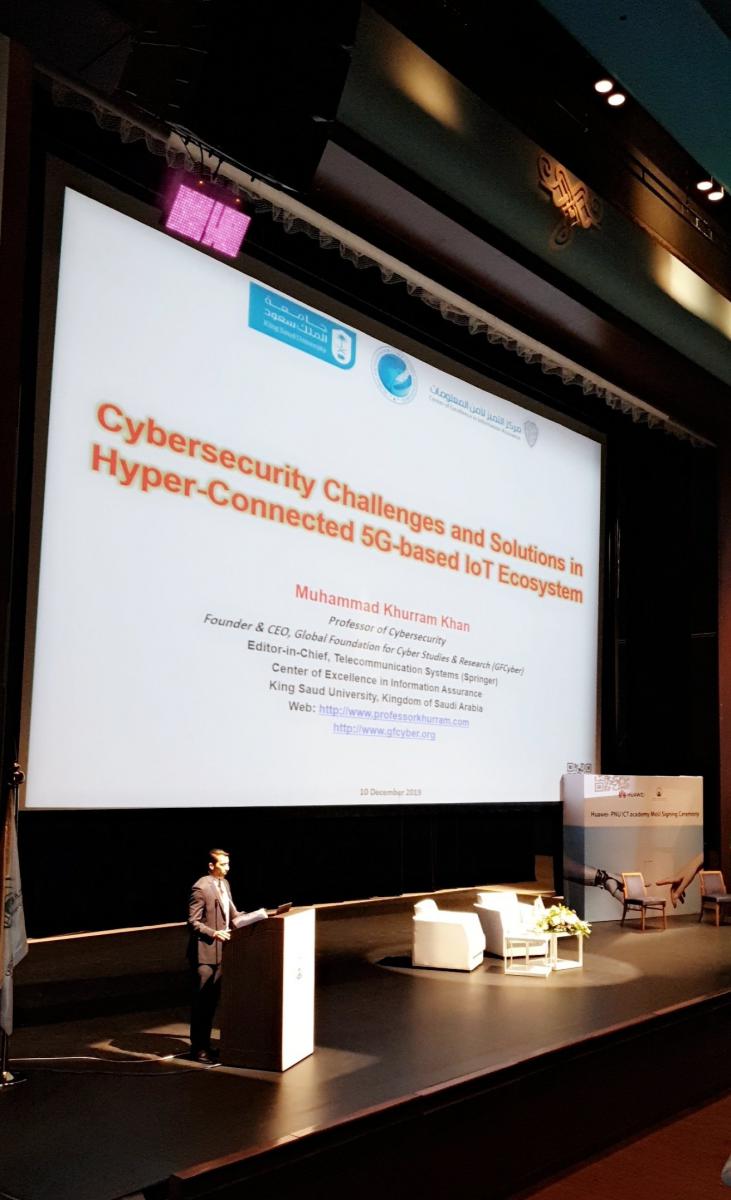 Some well-known and distinguished speakers from USA, UK, Saudi Arabia, and Malaysia are also invited to deliver keynotes on hot and emerging topics. The first keynote entitled, "Forces of Change in the Digital Age", was presented by Prof. Kamal Youcef-Toumi, a distinguish professor from the Massachusetts Institute of Technology (MIT), USA. In his speech, Prof. Kamal discussed that the digital transformation is making profound impact on our lives, society and industry, and bringing huge reformation and significant investments around the globe. He further stated that the fourth industrial revolution (4IR) will create multitude of benefits including enhanced competitiveness, operational effectiveness, cost reduction, superior flexibility and improved worker safety along with better positioning in the global value chain. At the end of his speech, he demonstrated some experimental results of his research pertaining to the intelligent robotics systems and machine intelligence with an emphasis to 4IR.
The next keynote speech entitled, "Cybersecurity Challenges and Solutions in Hyper-connected 5G-based IoT Ecosystem" was presented by Prof. Muhammad Khurram Khan from the Center of Excellence in Information Assurance (CoEIA) at King Saud University. Prof. Khurram in his speech discussed, "Due to the modern technological advancements and innovations, computers are not just limited to the desktop, laptop, and portable devices, but they are proliferating into various areas of our lives and blurring the lines between reality and fiction. This fact is becoming truth due to the emergence of Internet of Things (IoT), which unites physical and virtual worlds by extending computing and connectivity capabilities to everyday things e.g. cars, refrigerators, and home appliances, etc. IoT is ushering in a new era which is transforming the way we work, live, communicate and perform businesses".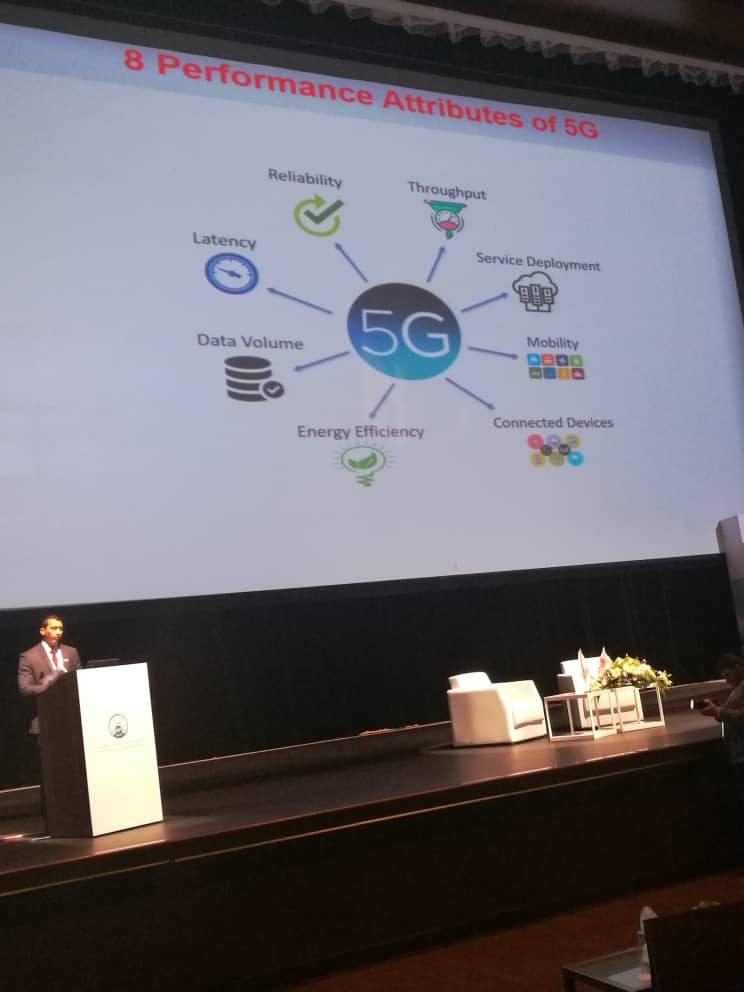 On highlighting the importance of 5G, Prof. Khurram further elaborated on, "The dawn of fifth generation networks (5G) with the promise of ultra-high speed, massive bandwidth, and super-low latency is the building block of making this all happen with more IoT friendly ecosystem and its applications in automotive, healthcare, energy, aerospace & defense, industrial, and consumer electronics products, etc. However, this unprecedented dependence and increased connectivity of billions of connected IoT devices could lead to unexpected cybersecurity risks and threats, which may have serious ramifications beyond our imagination". He also demonstrated several cybersecurity challenges and concerns in the 5G connected IoT-enabled world and highlighted some peculiar problems, which could exacerbate the risks of cybersecurity breaches, crimes, and attacks. At the end of speech, he shown some of his research contributions and innovations as well as future trends in this domain.
During the next two days of this conference from 11-12 December, some other notable and distinguish keynote speakers, Prof. Omer Rana from Cardiff University UK, Prof. Stephanie E. August from Loyola Marymount University, Los Angeles, USA, and Prof. Norma Alias from UTM will present their speeches on different hot and thought-provoking topics.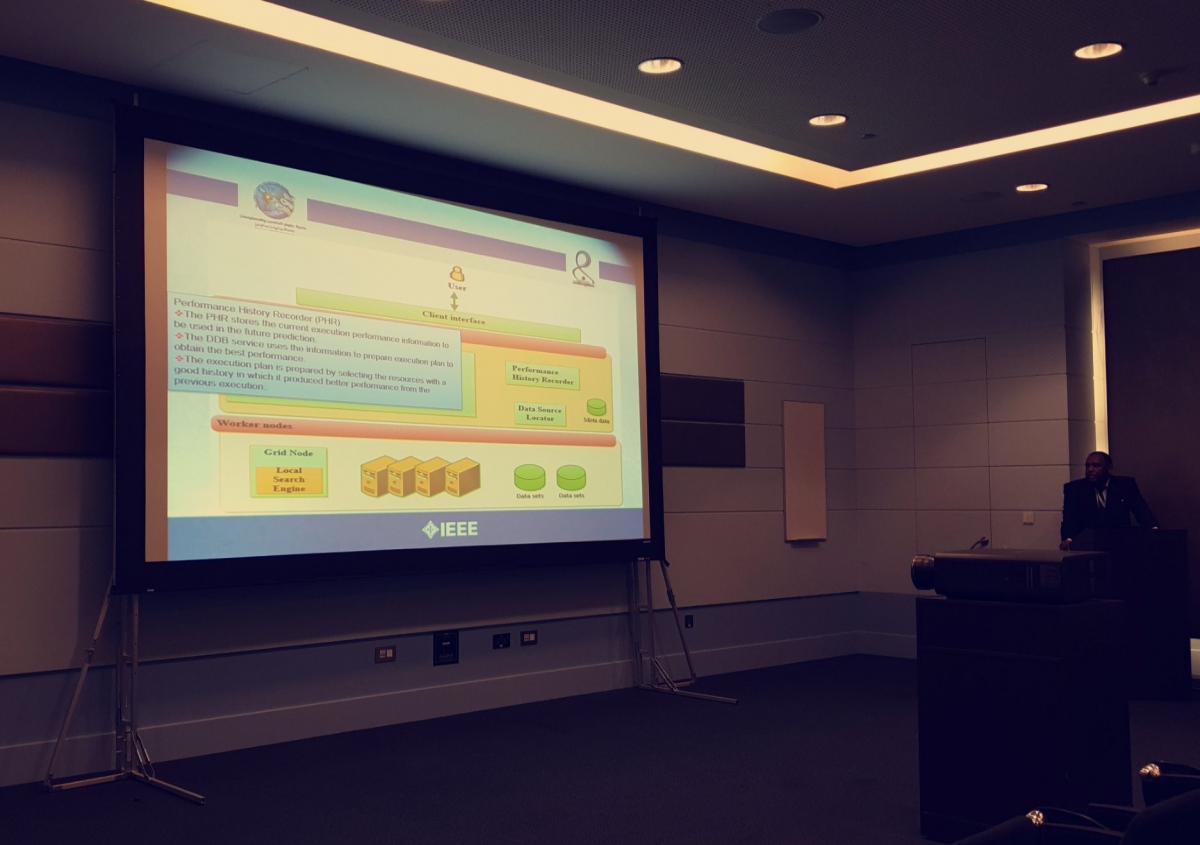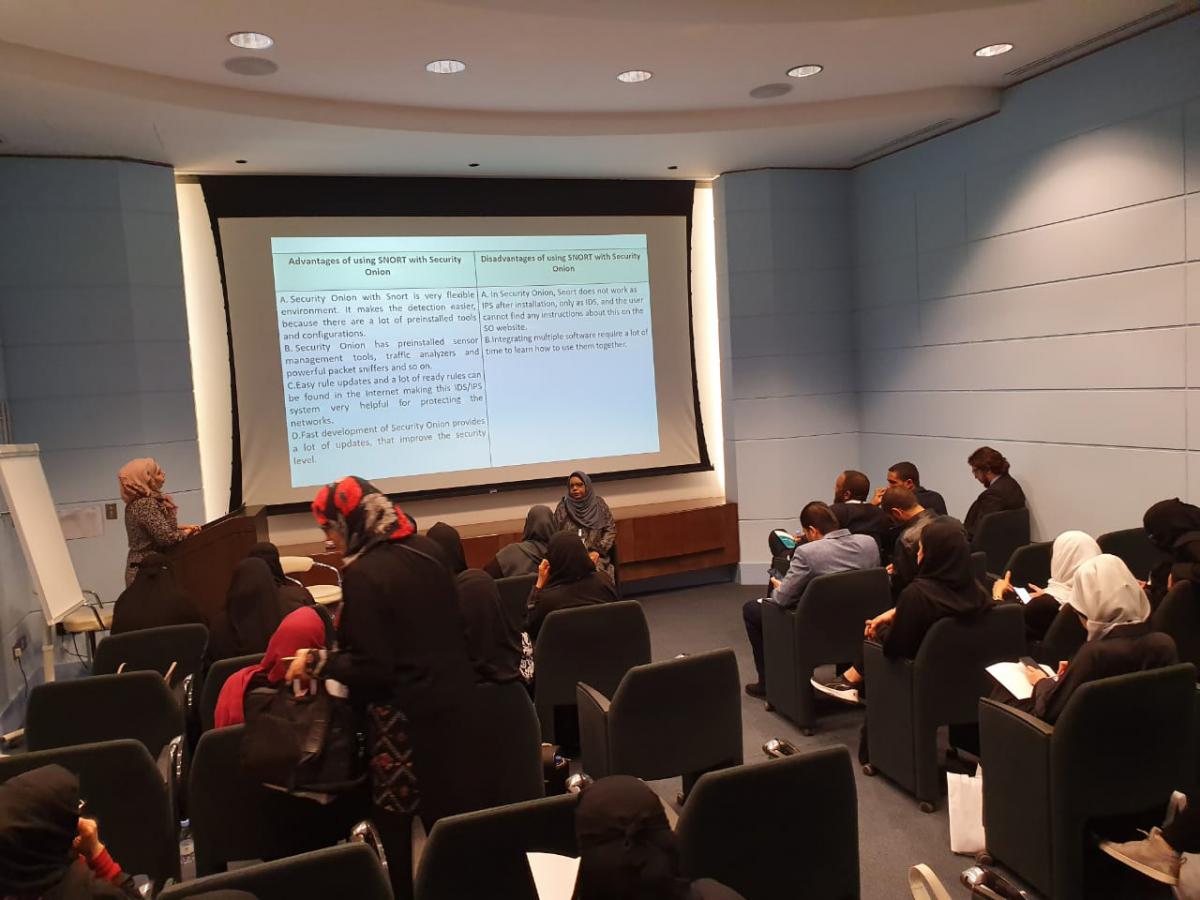 A series of workshops on different tracks e.g. Data science, Cybersecurity, and IoT, etc. are organized on the sidelines of this overwhelming conference. Moreover, a parallel exhibition on the modern technologies and solutions is also hosted by the sponsors of this event, which include several tech companies e.g. Huawei, Cisco, HP, Citrix and Nutanix, etc.